Developing a Water-Sampling Program: Example from the Kennebec Estuary
Summary of a presentation at the September 7, 2019 meeting "Water Quality, Stewardship, and the health of Frenchman Bay" organized by Frenchman Bay Partners and held at Schoodic Institute.
Ruth Indrick, Project Coordinator at Kennebec Estuary Land Trust, presented on how to effectively create a water-sampling program. In 2009, a significant amount of the Kennebec Estuary had a shellfish harvesting closure, which demonstrated a need to investigate the water-quality and environmental health of the area. In order to gain baseline knowledge of the water-quality, coastal acidification, impacts of the Kennebec River, and impacts of local pollution sources, a volunteer-based estuary monitoring program was created. This local effort was created by utilizing examples of pre-existing programs, and has also helped to raise community support and awareness of the regions water-quality and estuarine systems. Data is collected for pH, dissolved oxygen, salinity, temperature, and water clarity from May to October in a total of 19 sites. This program created multiple outreach opportunities such as school field trips, class presentations, septic code presentations, clam digging explorations, and storm drain stenciling. Ruth also emphasized the importance of strengthening the work through collaboration and data sharing with other like-minded organizations in mid-coast Maine and Casco Bay.  A few of the slides from Ruth's presentation are presented below.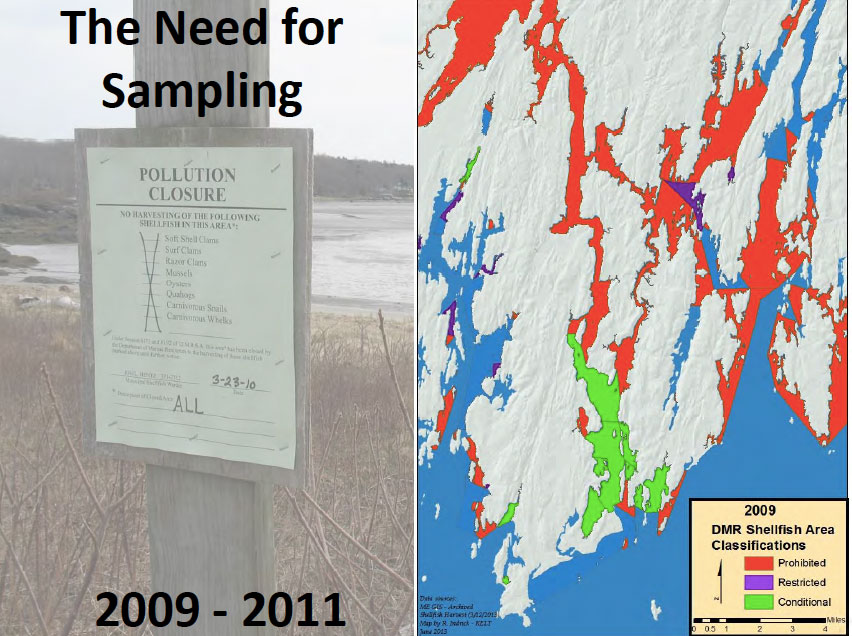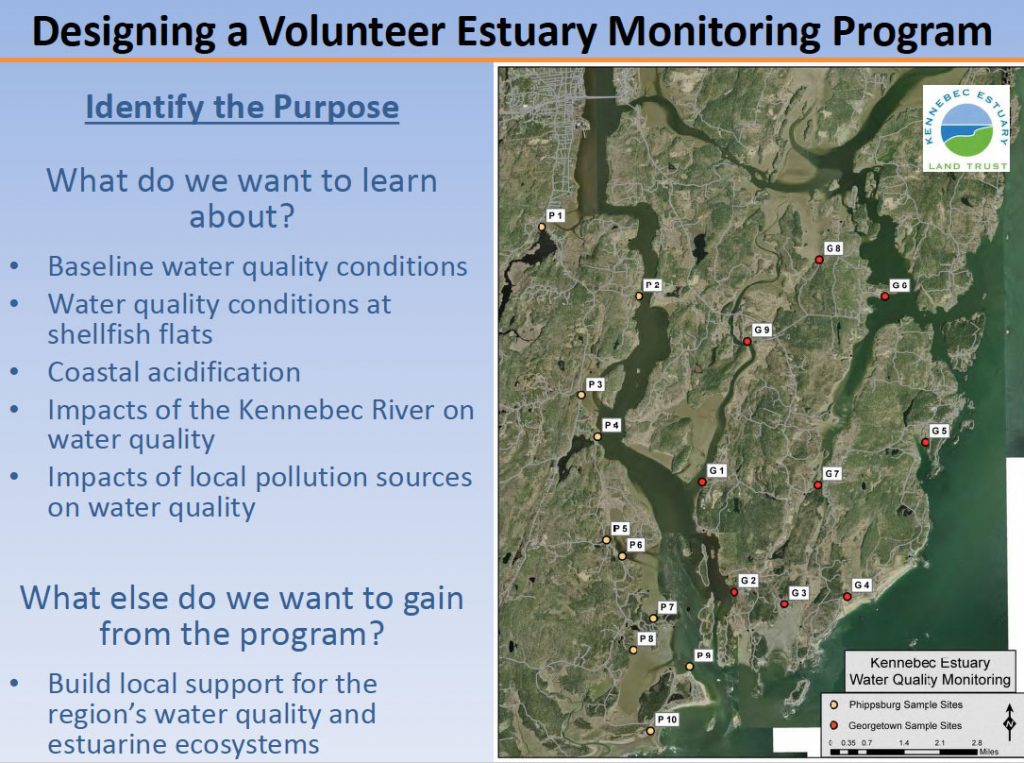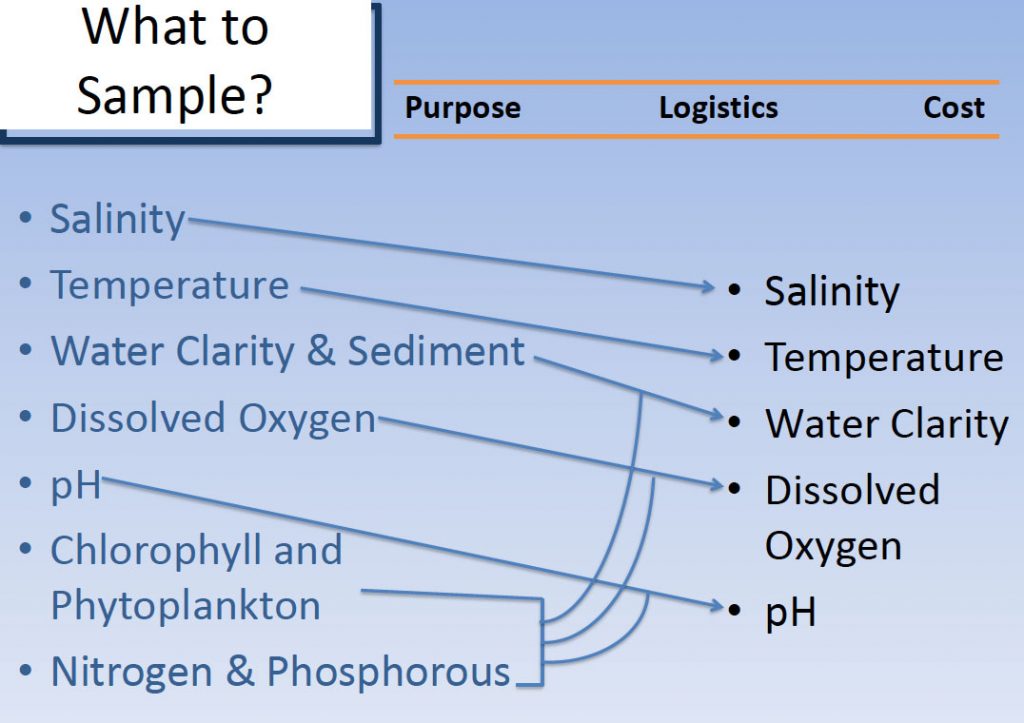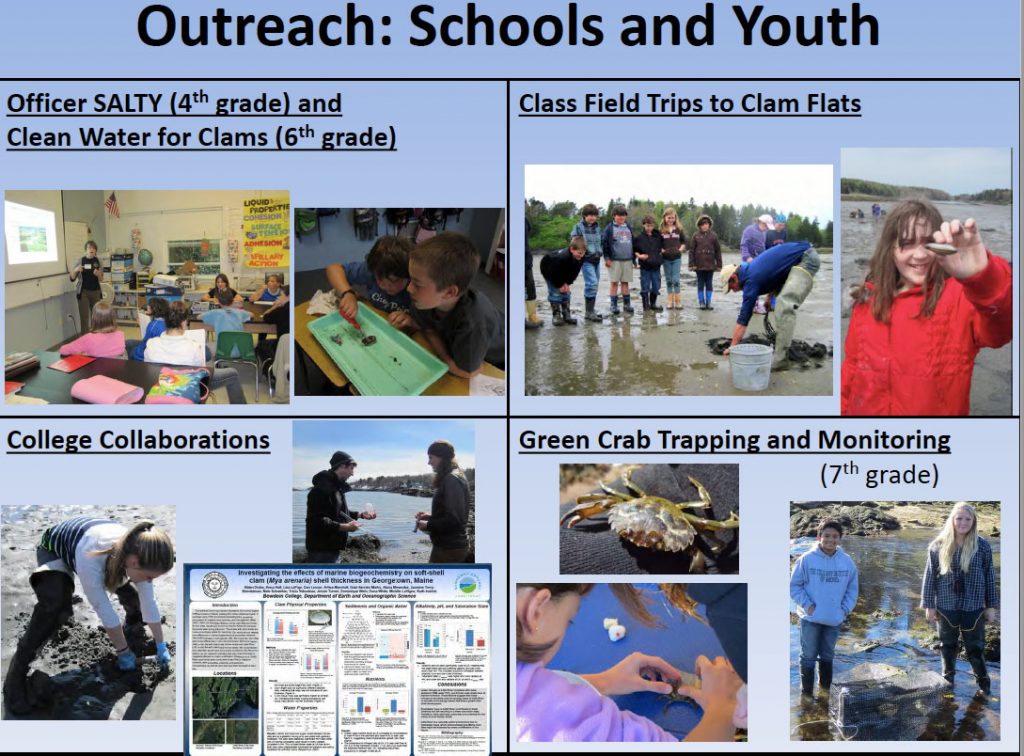 Return to water-quality-meeting