Our newest partners
Search authors by name
user_omgogm
test27828547
user_jnacrv
test36617706
test4617905
Municipalities
Search authors by name
Diane Nicholls
Gary Edwards
Antonio Blasi
Hancock County owns property both in the Unorganized Territories and in the Town of Trenton(Bar Harbor Airport) that are in the Frenchman Bay Watershed and on the bay itself.  The Commissioners have contributed a new wastewater treatment system and leachfield as part of the Terminal rebuild and expansion to the partnership.  The public has access to the airport's seaplane ramp for commercial and recreational boating.
John Bennett
Jennifer Fortier
Jill Weber
Myrna Coffin
Roger Bowen
Rob Wilpan
Councils & Commissions
Search authors by name
Paul Davis
The Frenchman Bay Regional Shellfish Committee meets eight months of the year or more, as needed, as part of the ordinance for area protection of shellfish and harvesting regulations.
Megan Facciolo
Jon Carter
lakeshasimson
Larry Libby
Paul Davis
Tom Martin
Businesses
Search authors by name
Ant Blasi
Andrea DeFrancesco
Michael Bailey
cecilaboucicault
Fiona & Theo de Koning
David Legere
Graham Platner
Glenn Tucker
JessieHic
Joe Porada
Ed Monat
Lucie Hutchins
mario55e34000
Michael Good
Down East Nature Tours was incorporated in 1993 to educate the public about ecological issues affecting Avian communities utilizing the Gulf of Maine bio-region through educational field trips to unique locations.  DENT was started by Michael J. Good, MS who has been offering birding adventures and nature tours for individuals, couples and groups helping them to discover the flora and fauna of Mount Desert Island, Down East and northern Maine with a special emphasis on native and migratory birds.  DENT has been a leader in Ecotourism providing affordable and educational birdwatching tours by combining ornithology, wetland ecology environmental education into hands-on learning experiences. The goal of DENT is to teach participants to identify birds by their calls, habitat and ecology, familiarize them with environmental issues that affect flora and fauna and introduce them to the wonders of the beautiful Down East coast. Michael is the founder and director of Research and Development for Acadia Birding Festival celebrating its 15th year (May 30-June 2, 2013). Over the years ABF has addressed many environmental issues affecting birds and human ecology.  ABF is an excellent example of ecotourism in Maine and has helped bolster the economy of the region as an early spring event. Michael is also a founding member of the Penobscot Watershed Eco Center (PWEC) located at 160 Main Street Bar Harbor.  This collaborative education center involves the Penobscot Nation, US Fish and Wildlife, Penobscot River Restoration Trust, Penobscot East Resource Center, RESTORE: The North Woods and Acadia Birding Festival. Our mission is to educate the public about River and Stream Restoration in the Gulf of Maine.
Porpoise
Ralph Smith
Shaun Donovan
Shep Erhart
Schools, Universities & Programs
Search authors by name
Tyler DeAngelis
domingawhiddon9
Natalie Springuel
Rob Freeman
Ted Taylor
Tracy Vassiliev
Organizations
Search authors by name
Aaron Dority
Michael Good
Bob DeForrest
Brian Henkel
Cynthia Ocel
donaldaguilar
DSF
Frank Dorsey
Thomas Goettel
Glen Mittelhauser
Martha Bell
jcrittenden
John Kelly
Linda King
Abby Barrows
The Marine Environmental Research Institute is dedicated to scientific research and education on the impacts of pollution on marine life and human health, and to protecting the health and biodiversity of the marine environment for future generations. Through its program initiatives, the Institute addresses the problems of ocean pollution, unsustainable coastal development, species and habitat degradation, and environmental emergencies (toxic spills, releases) affecting marine life and people. The Institute is a nonprofit charitable organization founded by Dr. Susan Shaw in 1990 to increase understanding of the impacts of ocean pollution on the health of marine mammals along the North American Pacific and Atlantic coasts. The Institute accomplishes its goals through scientific research, ecosystem monitoring, and education outreach. The challenge is to develop a worldwide commitment to environmental stewardship that will protect ocean ecosystems before chemical contamination of marine life has progressed beyond the point of no return.
samschoenberg35
Hannah Webber
Kaitlyn Mullen
[caption id="attachment_4704" align="alignnone" width="300"]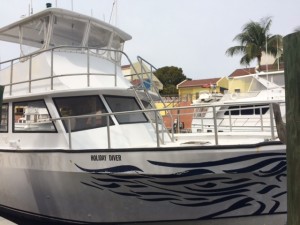 The first Schoodic Ferry![/caption]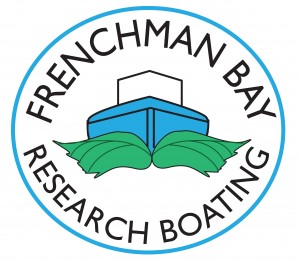 Our marine operations combine affordable passenger/bicycle ferry service with the ability for each ferry to act as a research platform for baseline data collection supporting transect-based oceanographic assessments of Frenchman Bay between ports. Our marine staff has 15 years combined experience collecting baseline data for water quality assessments, pollution assessments, toxicology analyses, species abundance, distribution and habitat use studies, habitat identification studies, and shifting oceanographic parameters studies Areas of expertise include marine mammal visual and acoustic surveys, ambient noise assessments, and noise characterization. Studies that utilize the ferry as a reliable transect for surveying are encouraged, as are studies for which data collection requires minimal stopping time (<5 minutes per trip). Passenger space is often provided for dedicated data collection personnel from partnering organizations. If you are interested in using the Schoodic Ferry for your own research, please contact us at 207-944-7379 or at info@frenchmanbayresearchboating.org.
Steve Katona
Ocean Health Index
Conservation International
2011 Crystal Drive
Arlington, VA 22202
Somes-Meynell Wildlife Sanctuary
Chek Wingo
Tom Sidar
wade29l3327286
Wendy Norden
Individuals & Families
Search authors by name
alabossier
Alexis Garretson
Aperry1210
Arthur Greif
Arthur Greif
ataylor7
Aviva Rahmani
basbhaight
Brad Haskell
boyer
breilly
Carrie
Chorover
Carol Korty
Emma Fox

-

7 posts
I am an Ecology and Environmental Science Master's student with the University of Maine School of Economics, formerly an AmeriCorps Environmental Educator with the Mount Desert Island Biological Laboratory. I help the Frenchman Bay Partners document and facilitate stakeholder outreach and think about Ecosystem Service Valuation. My Master's thesis work will provide support for the Partners as we continue to explore market-based solutions to conservation.
Eliot Paine
emonat
farmernorth
Joe Porada
Mark Fletcher
forest
gcardoso
George Seaver
georick
Gary Fortier
gkidder
Glycera1
hannis
Jane Disney
jbowers
Jennifer Booher
jfisher
jhoughton
Jill Ryder
jmcgann
jockcrothers
Joyce Cornwell
Julie Taylor
Caitlin Bailey
kejames
Klybarz
Kurt Anderson
laurenross
Mark Masselink
Megan.Wibberly
MJD
mmiller
Nathan Dorn
Mary O'Meara
Senior Development Officer, MDIBL
pangione
pasqualemathis9
pdragon
pforster
ptanner
pulver
rcserr
reevetom
I am currently the Development Director at the MDI Y, but in my previous life I was a restoration ecologist and watershed coordinator in Indiana. My view of water quality is skewed by living in the Midwest, where nutrients and sediments reign supreme. I look around here agape at the AMAZING water quality. I still have an interest in the issues facing our water quality and I have joined the FBP to learn.
rfisher
rmoise
roberta
Robin Hadlock Seeley
Robin's bio
sarah.redmond
Schoodic Maine Guide
Craig Clement
Shannon White
TeaganWhite
test10277668
test11836105
test12346386
test14848770
test18322048
test21671702
test23602602
test27161236
test27828547
test28498219
test32790751
test36617706
test455155
test4617905
test956323
Toby Stephenson
COA '98 Focus in education and biology Captain for COA Naturalist/Mariner Diver Lives in Ellsworth Husband and father of 2 Because of my close and intimate association working on and in Frenchman Bay and the Gulf of Maine for the past 20 years I share many interests and concerns of Frenchman Bay Partners. As captain of Osprey, COA's research boat, I feel I may be able to apply some of my skills and work resources to improve our understanding and the health of the bay.
ttowne
user_jnacrv
user_nyphxk
user_omgogm
user_vshvnz
vsprague
WhitingM